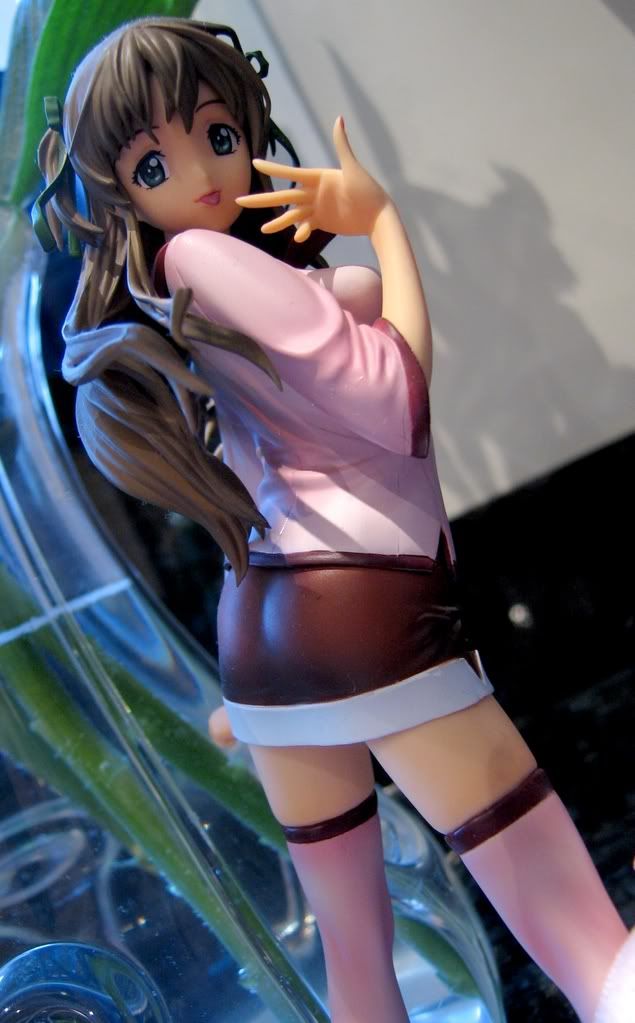 Goooooooood Friday!
As I have a penchant for things both gourmet and gorgeous, I decided that world's most delicate chocolate egg could only rightfully be paired with the sultry queen of culinary excellence, Asugawa Tsukino.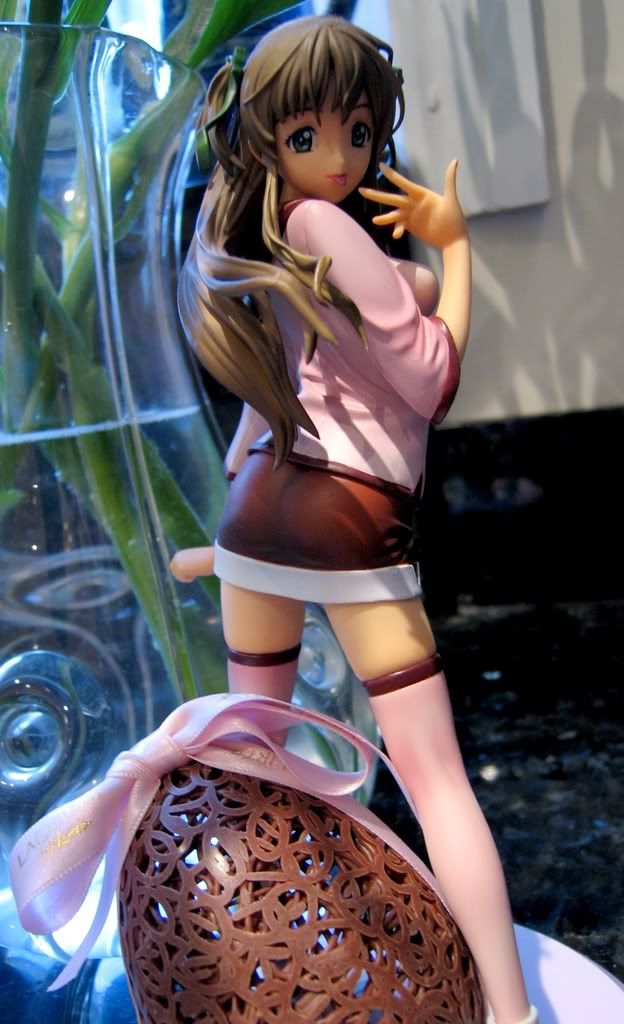 The lustrous L' Oeuf Dentelle, crafted by the fine confectioners
Laduree
is a milk chocolate lattice – a fabulous work of filigree wrapped in a cute pink ribbon. The egg itself is a tiny chest of treasures encasing a whimsical assortment of candied secrets within its pretty little heart.
The lace egg, however, for all its sweet allure is no match for the sumptuous temptation of Tsukino in all her elegant glory. This is every inch a legendary piece from Alter (distributed by Happinet). Based on one of the many saucy vignettes to grace the volumes of
Yakitate Japan
, this is the ultimate sexy Tsukino.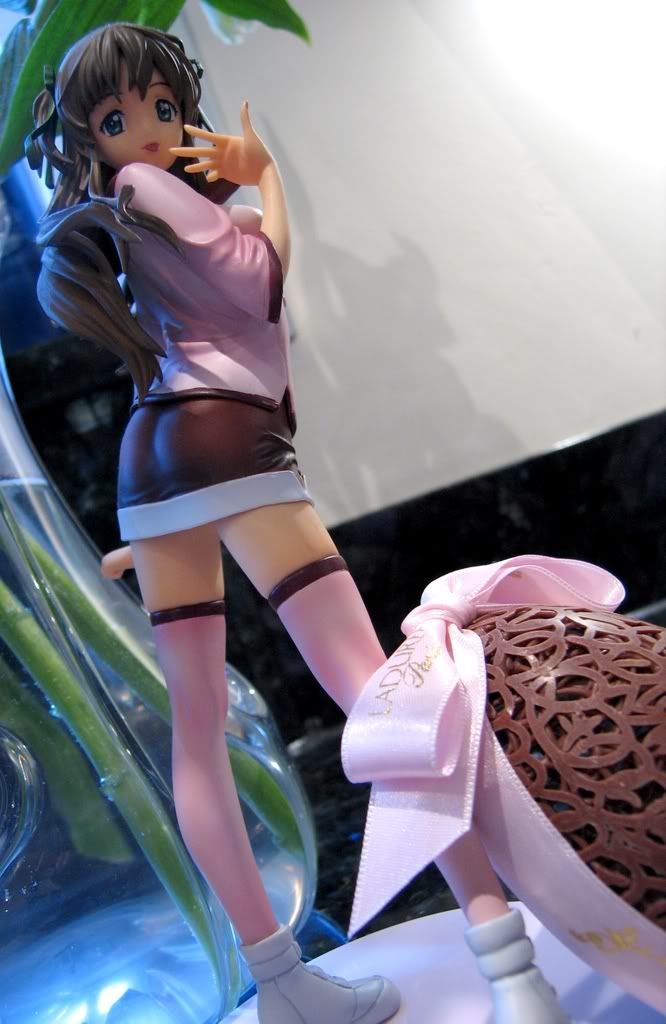 It is a charming image of the impudent baker who might dare to lick those delicate fingers she inclines towards the tip of her tongue. It is a fan service pièce de résistance that celebrates all the fine beauty and natural eroticism that her design exudes. This departure from the mild mannered girl offers an irresistible image that is so wickedly taboo and devilishly indulgent.
The lingering trace of her refined breeding manifests itself in the shape of those fingers that echo the elegance of a noble lady holding a fan. Exquisite Easter!