In the grip of winter, my lovely orchid, Kotona Elegance from
Zoids Genesis
brings the freshness of ocean waves in undulating in the summer heat. The tranquillity of blue skies and white sands are captured in her composition as she poses in her beach wear.
Max Factory's vision of Rainbow Jerk's pilot may be a far cry from the snap fix kits that permeate my happy memories of
Zoids
but the lack of motorised parts do not make her any less appealing.
In the glossy white ensemble Kotona is a hot contender for any swimsuit contest. Her aqua hair falls luxuriously down her shoulders while her body which arcs around the rubber ring float that she holds behind her back. The blue float doubles as a porthole to frame the view of her bikinied behind. She is the essence of summer! The customary suspender boots complete with their delicate pink seams coordinate with the lines on her bikini top that teasingly trace the form of her bust underneath. It's the little details here, the play of material against flesh, of rubber and curves that makes Kotona a treat.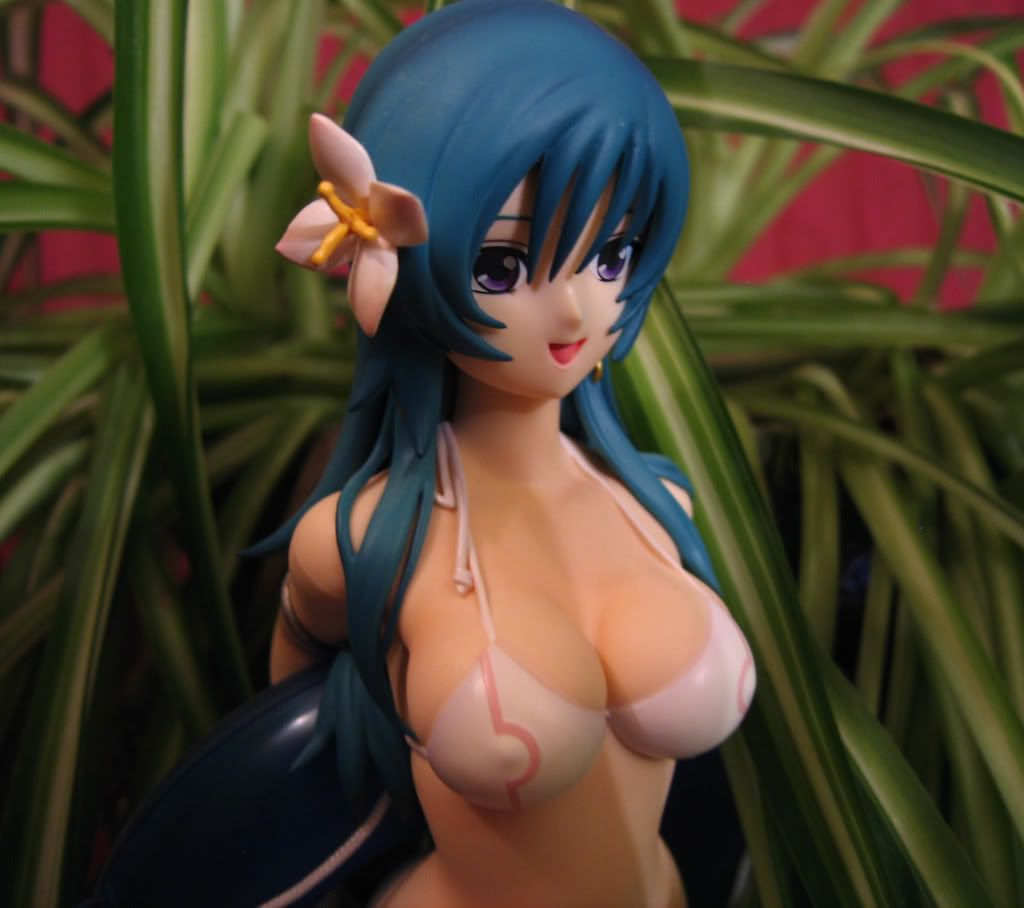 The only issue to flag is that her face, though charming, is a little too generously full, making it a little hard to display her at a flattering angle. Nevertheless, she is a piece who never fails to make me smile, as refreshing as a bottle of ramune, Kotona makes me yearn for bonnes vacances.