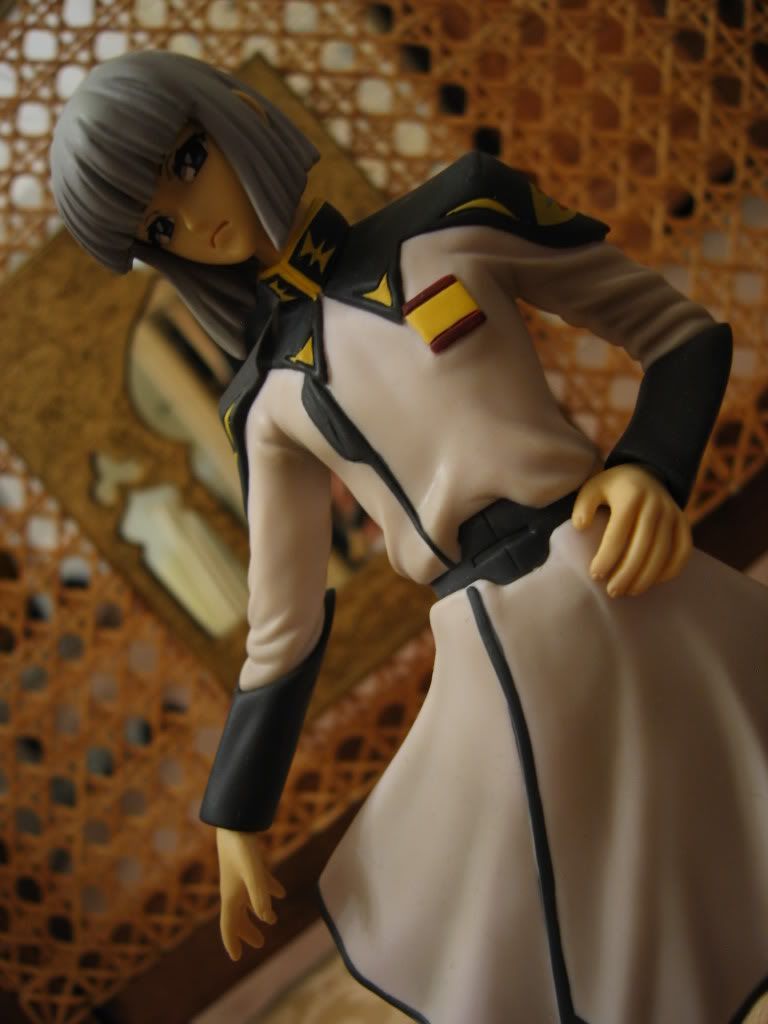 Yzak Joule casts a distinct air of arrogance tempered with the elegance that only a plantinum bishonen can possess.
I regret that I cannot speak of his character for I know little of it but he strikes me in such a way to recall one of the old loves of my past, of volatile warmongering scarred beauties like Dilandau of Escaflowne. This is why, despite my diligent attempts and subsequent failures to get into
Gundam Seed
, Yzak's image has remained in my conscious desire to claim his beauty as my own. I have a weakness for scarred boys, their marred beauty hints at fracture and conflict within their character which makes them irresistibly intriguing to me… – but I digress for this figure is Yzak unscarred, oh well, can't have everything.
A part of the impeccable Real Action Heroes & Heroines series from Mega House, Yzak is depicted in his white ZAFT uniform that coordinates with his icy complexion and countenance. His pose is regal, the cloth of his military attire, trimmed with black flows out like the petals of an Arum Lilly. This is a classic piece that became part of my winter collection last year after many months of admiring from afar.