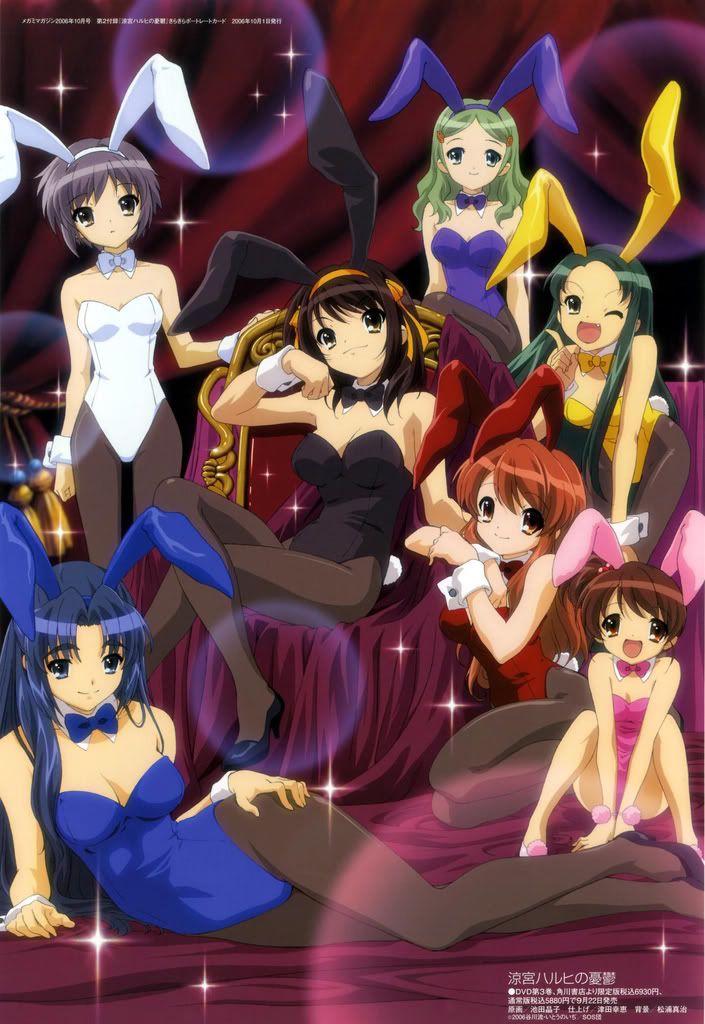 It takes a whirlwind success of a series to engender such frantic figure manufacture as to have the peripheral characters incarnated in 1/4 PVC.
Suzumiya Haruhi
, is just such a show and to the credit of its unrelenting merchandising machine, the seeds it has sown have been cultivated into some of the finest blooms to ever to grace the PVC figure market.
Blossoming onto the scene in 2007, newcomers FREEing made an illustrious debut with their take on the Haruhi cast in a series of highly sought after 1/4 sculpts. Based on a heavenly harem illustration featured in eye candy mag
Megami
, the Haruhi girls have been masterfully crafted in fine detail at an ambitious scale. 1/4 sculpts are rare and often grotesque, poorly detailed, creepy or imposing. The FREEing series are none of these things. They are, simply put, signature pieces, icons of the epoch, of Haruhi-sama's glorious rein atop the otaku popularity throne and of what may become to be regarded as the golden age of figure mania.
And so began my quest to acquire these fabulous femmes. As I write this entry I have 1 in the air and 3 in the lair, with but one that I have yet to make mine, I shall not rest until the quintette is complete. As sure as moe burns within my soul!