As any experienced hobbyist knows, purchasing figures can be a gamble. For devotees of a particular series, character or niche, the model market is replete with booby traps for the fool who preorders by publicity image. I am indeed, just one of these daredevil darlings who plays her stocks first by reputation of manufacturers and then by the individual sculptors. And so brings me to the most rewarding risky purchase of 2007.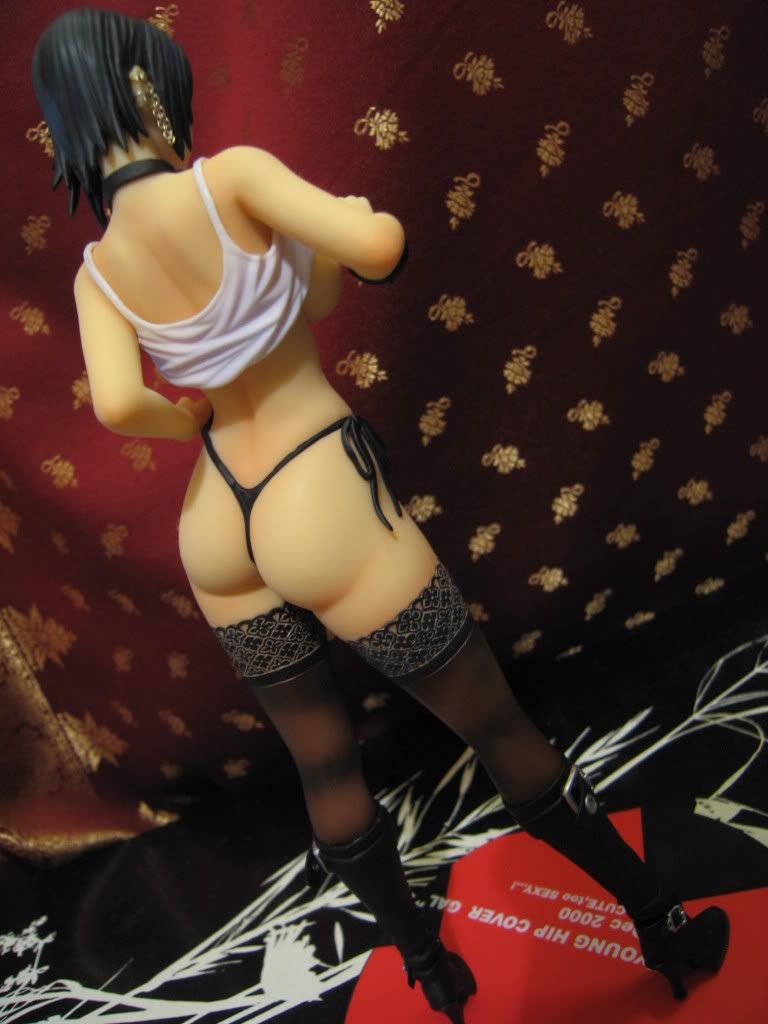 Incognito cover girl Chichinoe had something going for her and a modeller who has to his credit some divine erotic pieces such as Kanu Uncho Goth Lolita. I dithered back and forth until Heisei Democracy revealed the tactile extras of this buxom lady. Not only was she to be equipped with cast off options, but with the legendary power of "squishy boobs". This convinced me that she was worth ordering, for with that kind of gimmick she'd be a sell-out sensation irrespective the final result. Luckily for me, she delivered on far more levels than I could have anticipated.
Sure, the boobies are great, the cast off and replacement job is neat (providing you keep her partially clad) but it was not so much her erotic dynamism that I found so appealing (and believe me she has it in spades). Chichinoe's quality is in style baby! I loved those lace hold-ups from the first time I saw the preview shots, they were the essential element that gave her such fabulous fetish appeal and counter balanced the curvaceous body perfectly. The girl has nice style! She's a great mix of glamour and casual, with her hitched up vest and sweetest detailing in her tiny chain earrings and metal bangles. These aspects make the pliable experience the figure all the more pleasing and complete. And yes, she has a pair of badass booties to top it all off. Luscious and a gamble well worth risking. Bravo Orchid Seed!