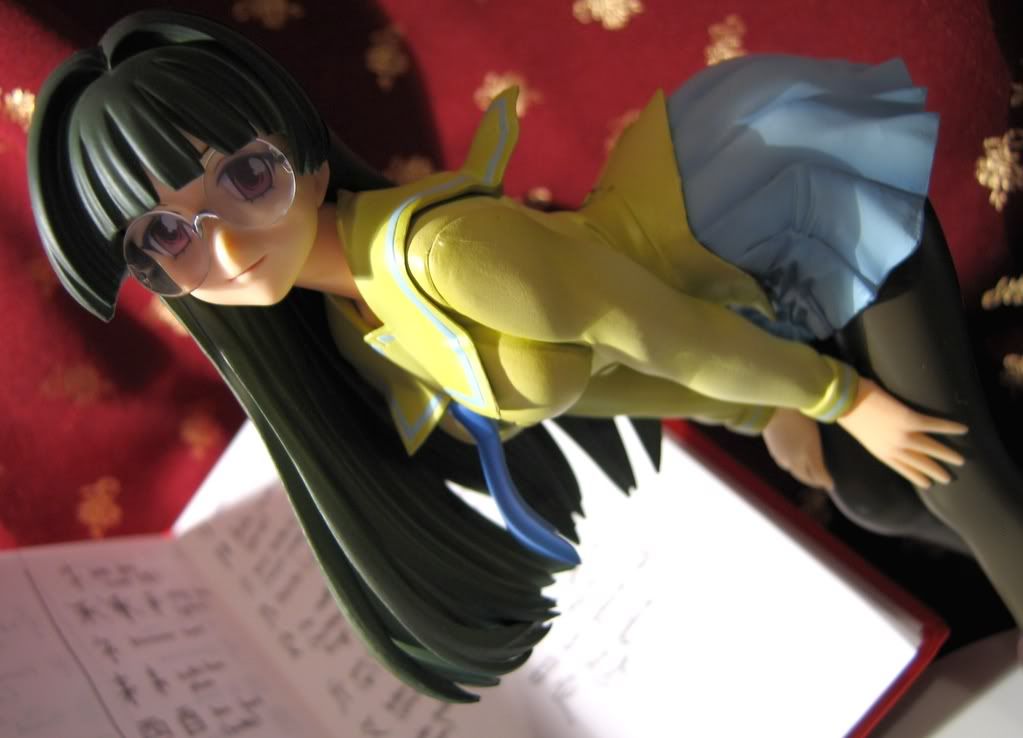 Behind a pair or spectacles, the keen eyes of Tachibana Rei oversee the progress of my fastidious hours of language studies in a classic piece from Alter.
With mental maturity to match her curvaceous body, Rei is resourceful, an astute business woman, a master chef of Chinese cuisine and the harbinger of moral guidance to the precocious 10 year old teacher, Becky. In short, she is a formidable force of constancy, the one stable pillar of in the madcap land of
Pani Poni Dash!
In the kaleidoscope of unrelenting madness she resides in the dark shadow of sanity that bisects dizzying psychotropic world.
Pani Poni
is more alarming, perhaps, than even Studio Shaft's later descent into madness with
Sayonara Zetsubou Sensei
– as anarchy reigns supreme in something that scarcely resembles narrative let alone what it pertains to be - a high school romp. It delights in habit of the eclectic cultural poaching and features a great deal of arbitrary erotic styling of its characters.
Rei is perhaps the most sexualised of all the girls, owing perhaps to her fabulous form! In this sultry sculpt recreated from the anime opening sequence, the ice queen burns as bright as a tigress. Her cold predatory persona exudes a feline elegance in the sinuous dips and curves of a body that belies adolescence. Irresistible megane moe combines with a school girl that not only goes against the grain, she laconically makes it her scratching post.