Oh, Ignis Divine! Heroine of the game
Chaos Gate Jingai Makyo
soars to celestial status as the undisputed darling of the PVC market. She has strutted her stuff for the all the major production players and has thus become the icon of the repeat habit for figure maniacs everywhere.
This version is my 4th indulgence in the fiery Madame Butterfly. Alter's Ignis against her burning bright sisters from Kaiyodo, Orchid Seed and Max Factory casts a cooler, ashen hue. Yet her amethyst eyes shine with a ferocious spirit and the energy of her stance emanates an intense heat like embers within a pyre.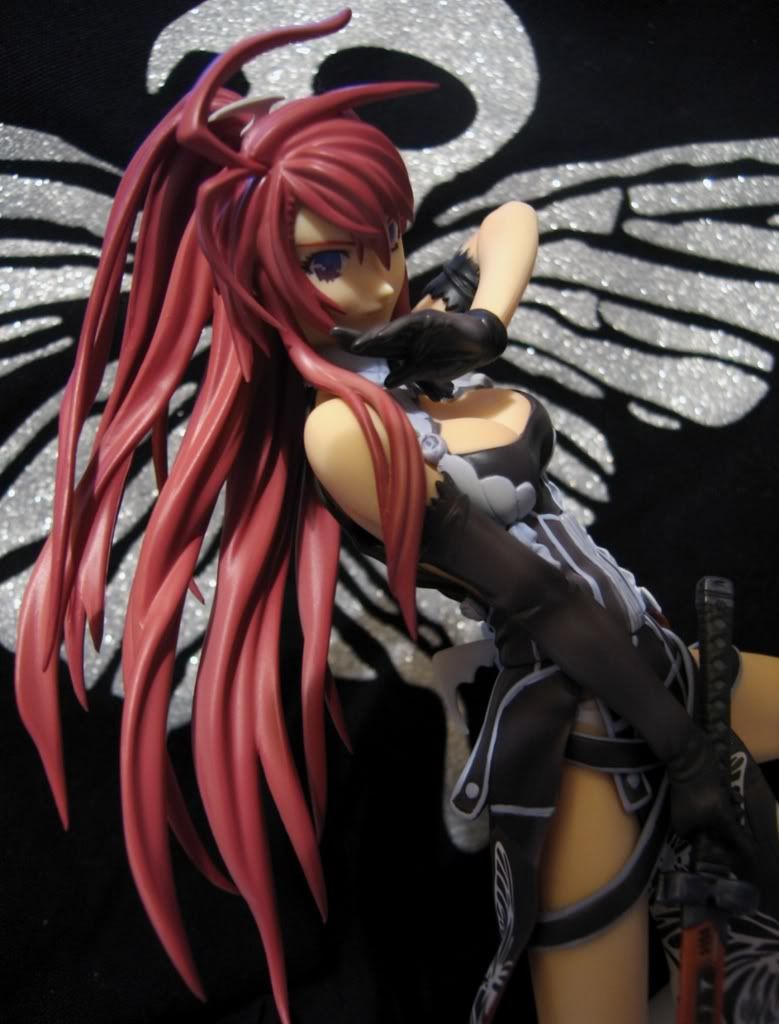 The sculpt is dynamic at every turn, a unique pose that glows with movement and energy, expressed in the rippling lines of her dress and by the muscles of her taught thighs. The prongs of hair, the katana blade and the arched winglets on the back of her dress carve Ignis like a sharpened rune. Her elegance is re-envisioned with beautiful defiance signalling the power of the inferno within.
Alter excel once more with this incredible piece, proving that with Ignis, it is impossible to have too much of a good thing.