A milestone in the fledgling years of my figure mania, in the opening chapters of the quest for divine curvature, the temptation of eggshell fragility, the original crème de la crème of Kazami Mizuho is Max Factory's completed resin production from way back in November 2003.
She was my first desire, my first lesson with Sensei has never since been sweeter. This is the definitive piece, Mizuho in private away from the classroom, tantalisingly dishevelled like a milk truffle half unwrapped as she indulges in Pochy. MOE!
The piece is frighteningly delicate, so lusciously finished and cast in a material that gives her skin a lustrous sheen that illuminates her beauty to perfection. Mizuho reclines luxuriantly on a plump cushion, which atop the polished wooden base becomes a throne to seat this work of excellence. Her well-manicured fingers rest on miniature carton of her habitual confectionary delight.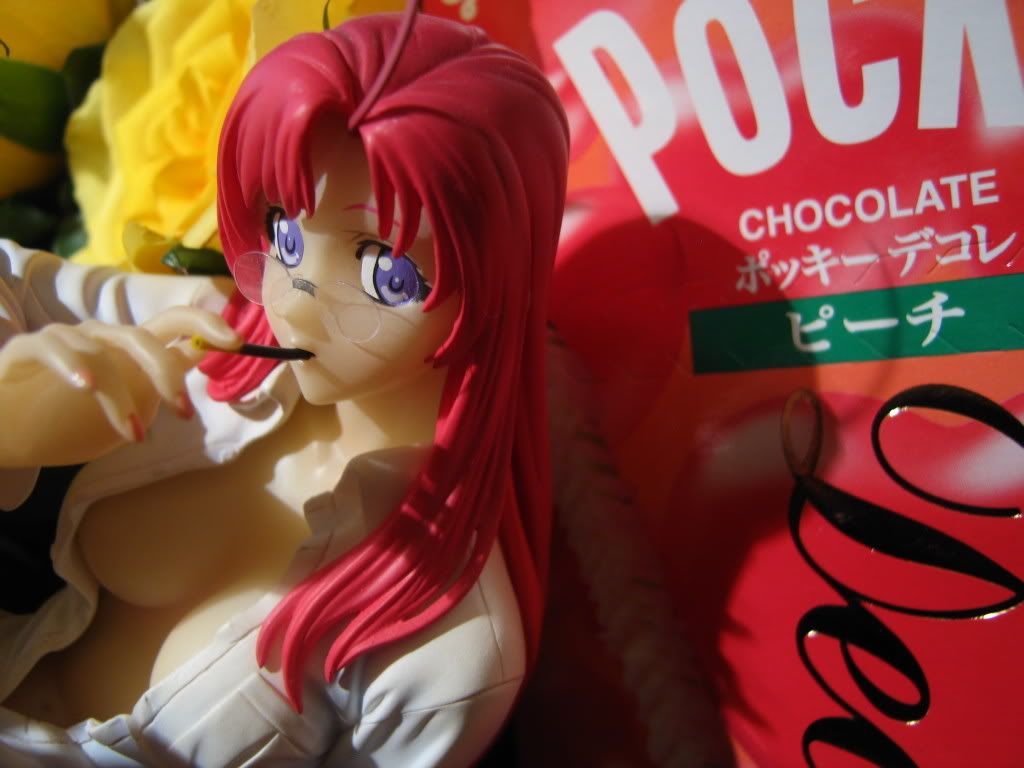 I've not seen a resin piece so wondrous since, it has placed the standard high and upon such a lofty pedestal that I can scarcely contemplate the possibility of dethroning my Queen of figures. Nay, she is in a class of her own from the tips of her toes, to that exquisite peak of her pink antenna Sensei is simply SU-TE-KI♥. Oshiete kudasai Sensei! \(*Д*)/