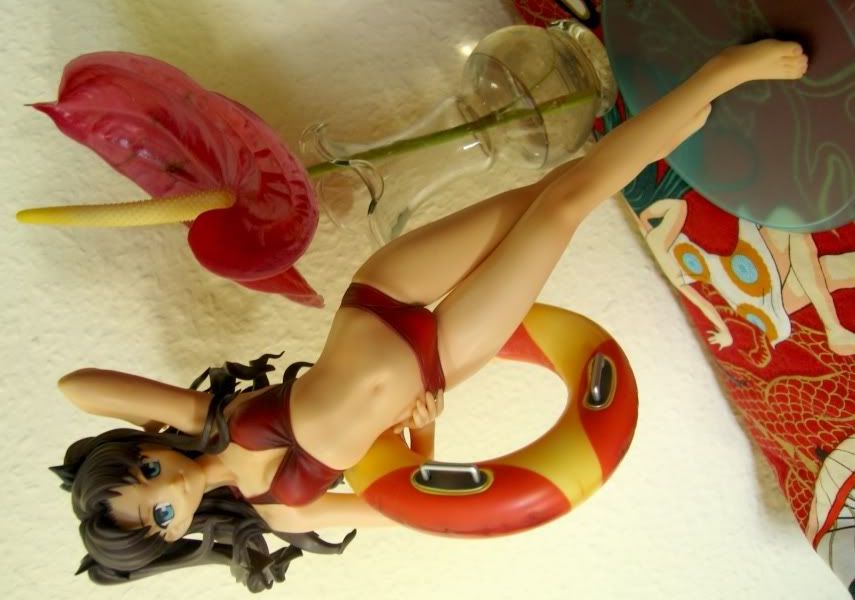 Rin Toukusa, as crafted by Alter makes for the beach with a confident stride and the elegant reserve of a 50s starlet. She totally has a dynamite bikini body and her long legs are contrasted by the smooth fullness of her curved belly, which is for me, the high point of this striking 1/6 scale piece.
It never once occurred to me to branch into the
Fate/stay
model market, having not once given the series any more than a cursory glance but that was before I received Rin as a rather extravagant gift. The Fate/Stay girls are privy to an extensive wardrobe, appearing in battle costumes, beachwear and oh yes, maid outfits… I am now, naturally, a hapless convert.
Taking her place as my dressing table centrepiece for the past few months, red hot Rin makes every day summer (which is a damn good thing considering the nature of the British weather).