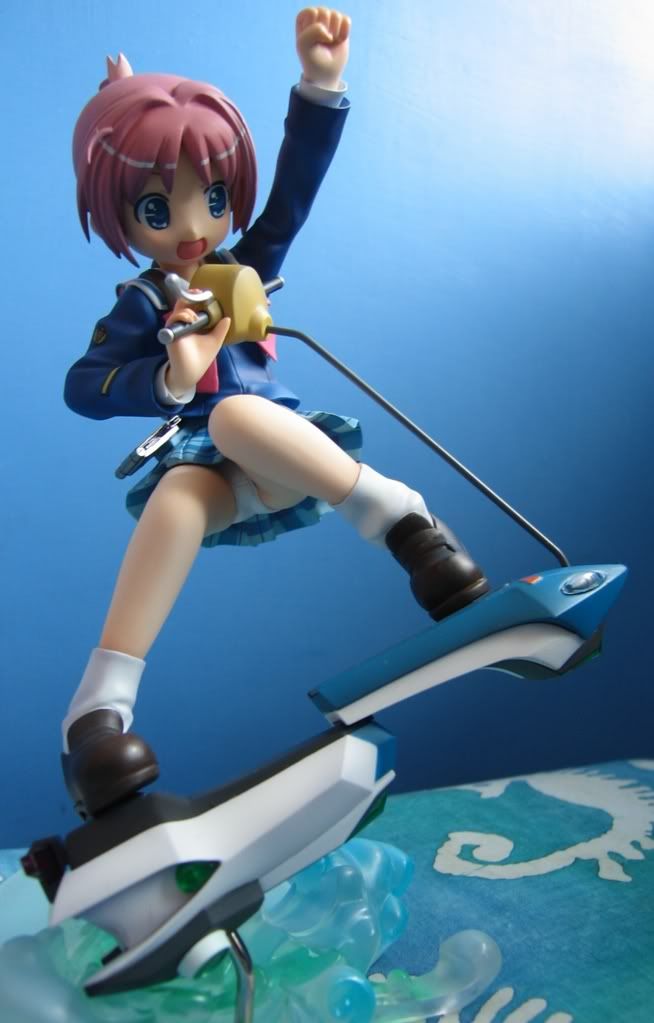 Pure distilled essence of genki, perfectly plump and peppy is Good Smile's rendition of the heroine from
Gakuen Utopia Manabi Straight
!
The story centres on the irrepressibly energetic Amamiya Manabi as she aims to reinvigorate the community sprit in the hearts of the disillusioned students at Seioh Private High School. Hiro's sculpt is the definitive tribute to this gentle slice of life show that parades perseverance against the adversity of ambivalence.
For me, the highest point of figure mania is a successfully captured
sprit, in which the sculptor creates a perfect conduit that communicates the individuality and vivacity of the original character in 3D. For all the abundance of beauty that prevails in the figure industry this remains a rare achievement. The joy of this figure is that it is totally emblematic of the values instilled in Manabi Straight.
The production quality is extremely high in this complex eye-catching piece, which incorporates Manabi's aero scooter rising out the waves to create the ultimate in dynamic poses. Moe! Panchira prevails in this upbeat treat! Massugu GO!