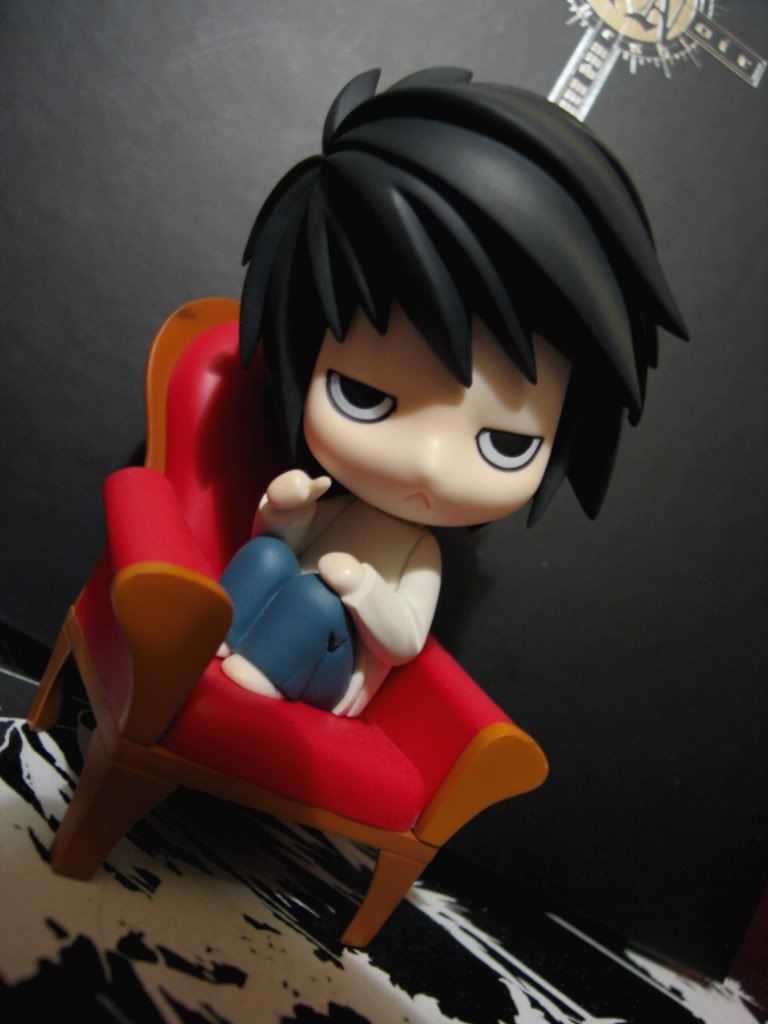 Always hot on the heels of Yagami Light is super sleuth L, Kira's arch nemesis. With a taste for the finer things such as sweet confections and teas, L is a curiosity alive with an array of eccentric idiosyncrasies.
The Nendoroids return with this perfect miniature, in the grips of some petulant contemplation L adopts the iconic pose in his favourite nesting spot.
KA-WA-IIIIIIIIIIIIIIIIIIIIIIIIIIIIIIIIIIIIIIIIIIIIIIIIIIII!!! The only thing the set IS missing is a miniature tea cup and an array of delicate pastries… and man servant Watari…
L's mannerisms and irrefutable cuteness is amplified by the petite bulbous form of the Nendoroid incarnation. It is all that I can do to resist sticking a dessert fork into that delicious little face (>_<);; Ittakismasu!