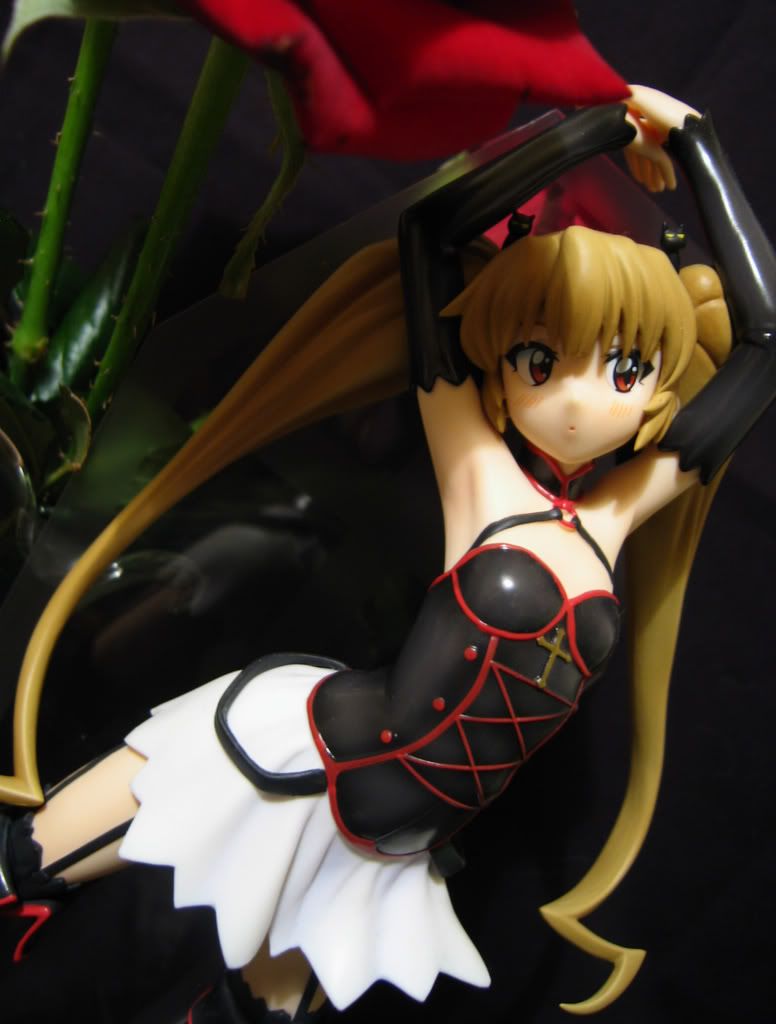 It seemed appropriate at the time, as I reached the climax of the notorious series School Days to make this gothic arrangement of blood red roses with Pachira in its honour.
Heisei Democracy
did it again, reviewing a beauty that had already piqued my interest, unveiling her secrets making her another sell out sensation.
As luck and
United
Publications
would have her, this lithe vampiric beauty from the game series
Renkin 3-Kyu Magical? Poka-n
entered my collection, combining what would seem to be impossibly incongruous aspects into one stunning piece. She encompasses merciless cuteness with extreme grace, appearing shy while she extends her body like a lure. This piece is a symphony of Max Factory's advanced techniques, stunning presentation and one marvellously hot gimmick. A refreshing change from my usual decadent curvy delights, she's up for re-release again in the spring.