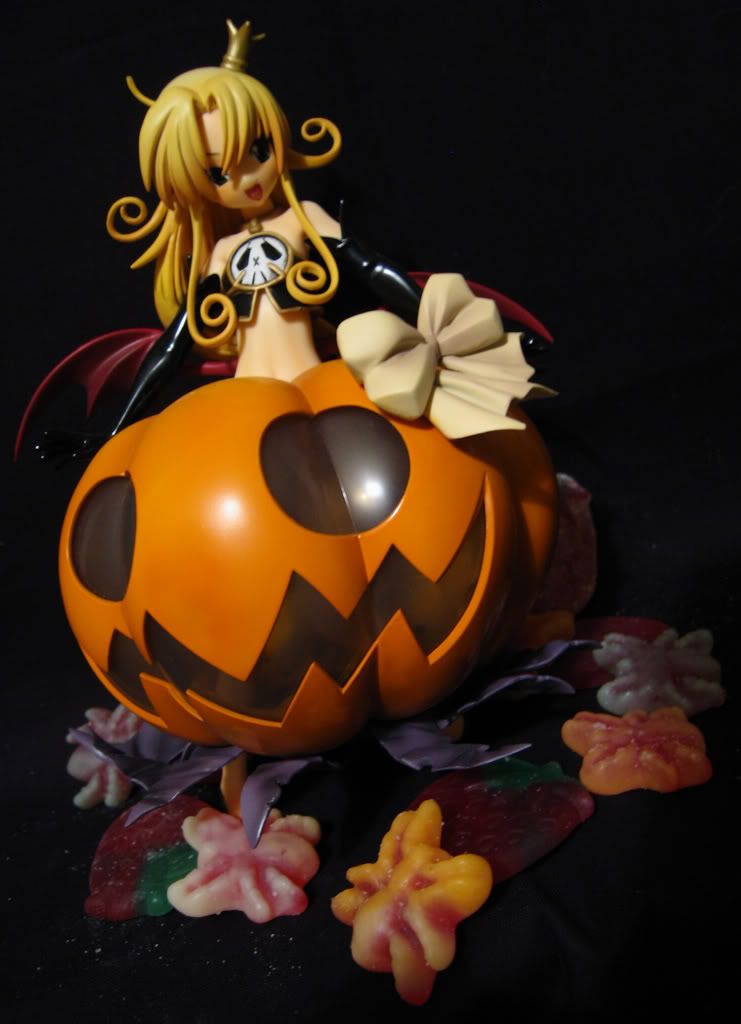 Trick or Treat! Princess of the Pumpkins Melissa Selaphy from
Wagamama
Capriccio
the perfect festive centrepiece for All Hallows Eve.
Sweeter than a candy apple, she is wonderfully whimsical with her curly tresses and mischievous grin. Her costume is simply fabulous, with gloves, wings and a plastic shell like a childhood keepsake it's as if she has stepped out of a fairy tale in a pair of black stilettos. Her base is a shiny magic circle that attaches discreetly to the back of the plump amber ball gown, which like magic, unfastens, reducing her to her minute pink panties for maximum moe topped with a tiny gold crown. Good Smile's little nymph is a figure maniac's must have - grade A gorgeousness. Happy Halloween Minna!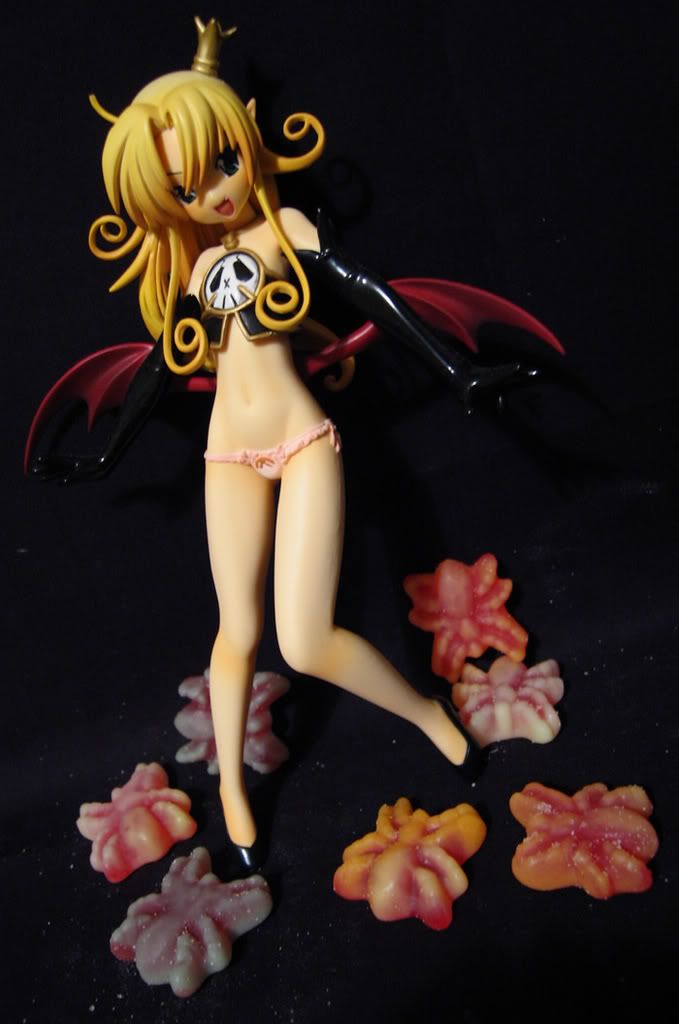 Here follows a cautionary tale – do NOT put this girl close to an edge – these photos were taken after she had taken a tumble prior to her little fix up. Her bulbous form makes her all too susceptible to gravity!!!