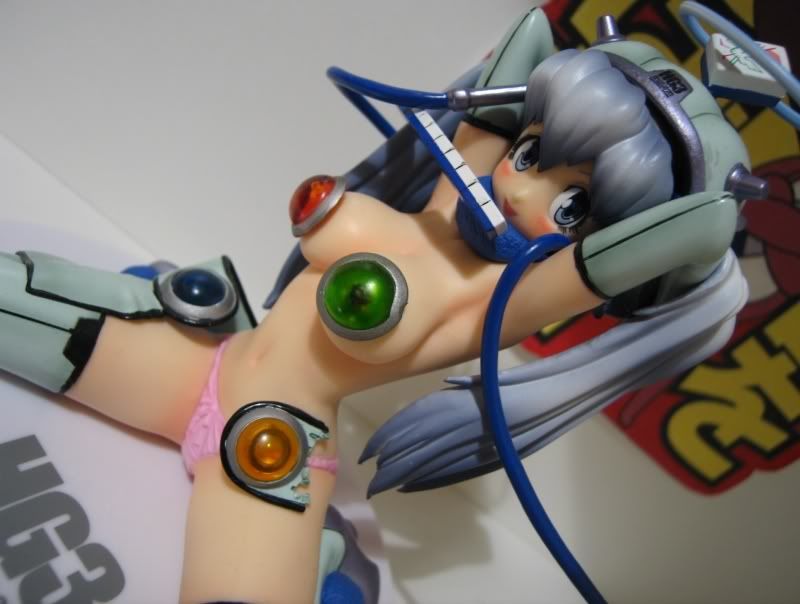 Oh Novia! From Fewture models comes the seductive queen of the majong tiles from
Taisen Hot Gimmick 3: Digital Surfing
. My Yoshizaki Mine habit resurfaces with this sumptuous release that possesses all the luscious trademarks of his iconic style.
Novia accentuates her abundant curves as a velvety cascade of ashen hair flows over her raised arms. Long gloves, pompom thigh-highs and a pair of crepey pink panties are the only clothes to speak of, inviting you to play with her and press all those shiny buttons.
My only issues (if any) are with the somewhat rickety construction of the decorative attachments that complete her "attire" and the sad truth that no, despite all my desires to the contrary, she does not light up. Nevertheless, Novia is a unique piece, adopting a provocative pose with her dynamite body she's a hot gimmick indeed.